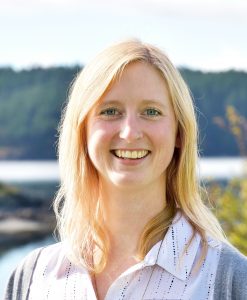 Three years ago I began working at Windermere Real Estate on Orcas Island, and by the end of the year had moved into the position of the Front Office Manager. Working in this capacity for a couple of years, I gained an enormous amount of knowledge not only about the local housing market here on Orcas, but also in regards to people.
Buying and selling real estate is one of the largest financial transactions a person can make in their lifetime. Being a broker, I often have the privilege to witness very intimate moments while people are making these life changing decisions. These experiences have taught me the importance of understanding a person's needs and offering continual support both before and after the sale of a home.
As a broker, my focus is on what I can do to better serve you so that you can feel confident in your decision to buy or sell your home. I am committed to learning about you to better understand your goals and priorities; supplying you with the latest data and statistics about the local market; providing an outline of the buying and selling process so you know what to expect; and guiding you through the transaction so you can spend more time enjoying the rest of the changes occurring in your life.
Relocating should not have to be stressful. Allow me to help you through this transition and together we will get you settled into your new life.